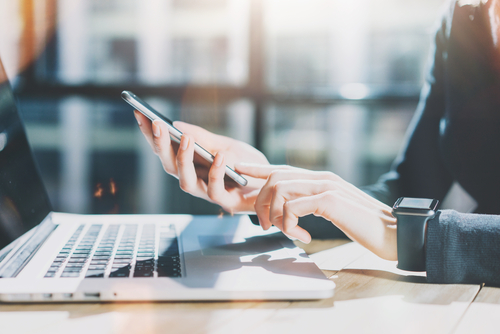 06 Mar

5 Productivity Apps For Organizing Your Work Life

As our smart phones become a bigger part of our personal and business lives, apps quickly become the cornerstone of keeping our work life in order. Here we'll review some of the best apps to keep you on task and on schedule.

Evernote: This wonderful app is available on nearly every device and platform. Evernote provides a workspace, which allows you to share information and notes, store documents, files, images, and more. Whether it is jotting down random notes for the novel you've always wanted to write or collaborating with a work group on a project, Evernote is a wonderful tool to help you stay organized.

Todoist: For those who love the minimalist approach to organization, Todoist is the app for you. It has a simple and clean design across all devices and allows you to create lists, email in tasks, manage and color code tasks, and assign tasks to business colleagues.

Talon: Twitter has become a powerful social tool for many entrepreneurs. The downside is that the Twitter app can lack in efficiency and productivity. Enter Talon, a business-focused approach to Twitter, which will help keep your tweets organized and allow you to get more out of Twitter.

Wakie: Dubbed "the coolest way to wake up," Wakie is an alternative to the boring alarm clock. With Wakie, users will hear an alarm in the morning, pick up the phone and hear someone from elsewhere in the world giving them a nice wake up call. Callers will have a full minute to get you out of bed and pumped for the day ahead before the app automatically cuts them off. It is a great way to meet awesome people and there are no call charges.

Clean Master: It's no secret that apps can quickly clutter your phone storage with unwanted files. Clean Master is a great tool for seeking out and removing these files, keeping your phone running clean and quick. Just be careful as some of the features can remove files you actually wanted. Permission notifications will pop up before anything is deleted. If you are unsure about a particular set of files, perform a quick Google search to determine if you want the action performed.