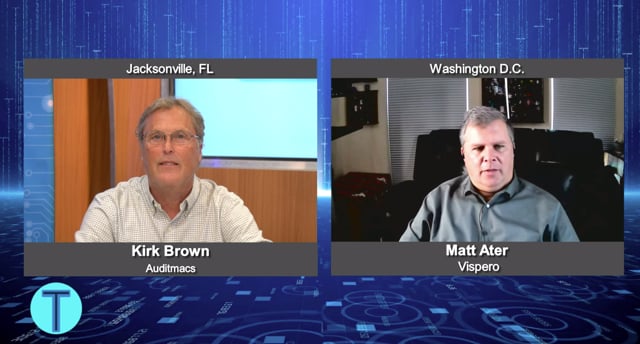 21 Sep

"Tech Talk USA" with Matt Ater from Vispero

Each week on "Tech Talk USA," our host Kirk Brown sits down with experts in the information technology world. This week, Kirk sat down to talk to Matt Ater from Vispero.

Vispero is the worldwide leader in providing technology that enhances the lives of people who are blind or who have low vision.

To learn more, visit https://vispero.com

How did you get started in Technology?: I began my career in providing training and configuration of computers for the employers who hired people who are blind or low vision.

What do you consider to be biggest challenge when bridging the gap between IT and the overall business for most companies?: The type of technology we develop is not always purchased by IT. This causes issues in maintaining and compatibility between mainstream technology and our products. IT upgrades browsers, operating systems and productivity software and doesn't update our technology to the latest, which impacts the blind / low vision employee.

What is the best or most worthwhile technology investment that you have made in the past 10 years?: Adding telemetry to our products.

What are the areas of technology that you see as being the most impactful to the business world in the next 5 years?: Ensuring accessibility of their applications so they can continue to hire a diverse workforce.